You must first be a registered member to post a Virtual System on our site. Log in to Virtual Systems, and click on the Create System link in the navigation bar.

You'll first be prompted to name your system.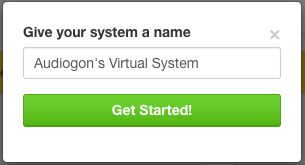 Once complete, you may begin filling out details like room dimensions, describing your system in detail, adding components and uploading photos.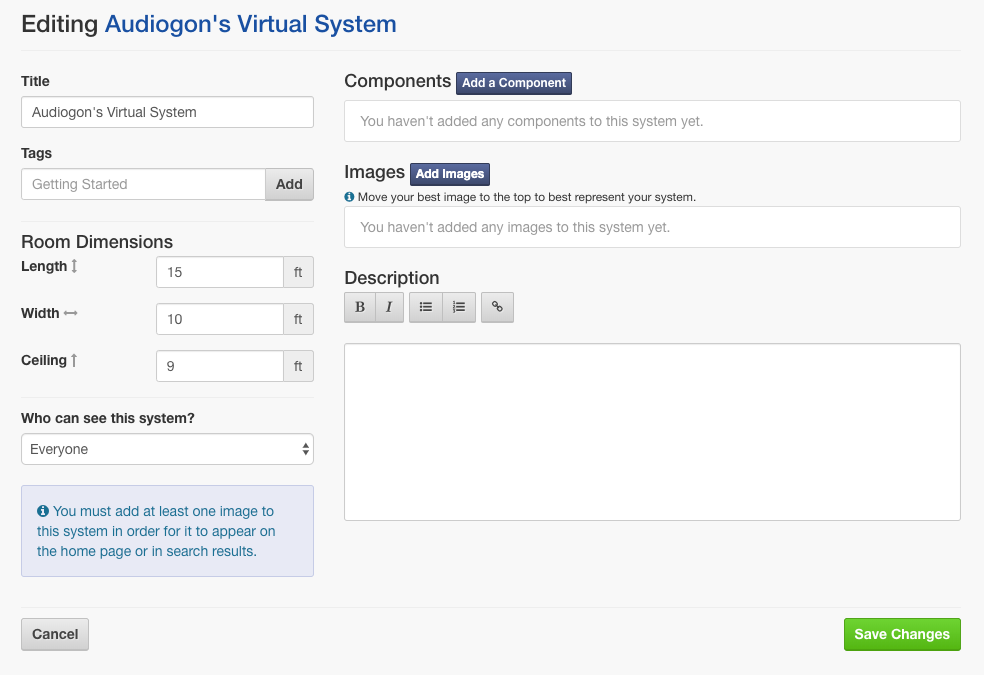 The more information the better, as our users love to hear about your journey as an audiophile or what made you choose the components you have.
Adding Components to Your Virtual System
You choose models from our Bluebook database, which will autosuggest as you type. You may also add a new component if it is not listed, as well as supply a description about the component that will serve as a caption when that image is expanded by a user.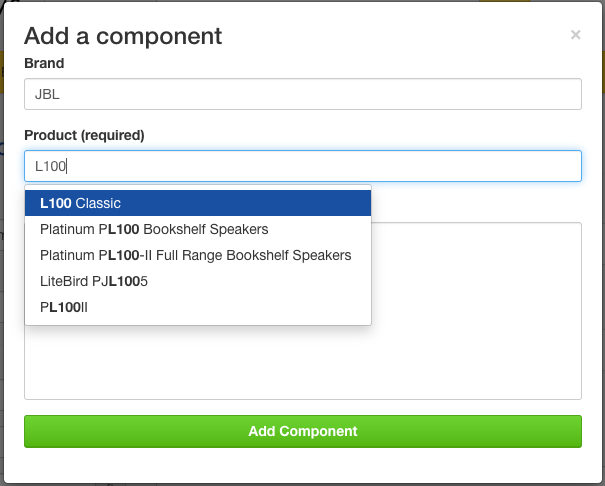 You may rearrange the order of your listed components by dragging them.
Adding Photos To My Virtual System
You can upload pictures of your Virtual Systems during the creation of your system, or when editing it at a later date. Simply click the "Add Images" button to access the photo uploader.
You can connect any number of services to pull from, which may make it easier. If you edit your system on your mobile device, choosing Camera will allow you to take pictures and upload them directly.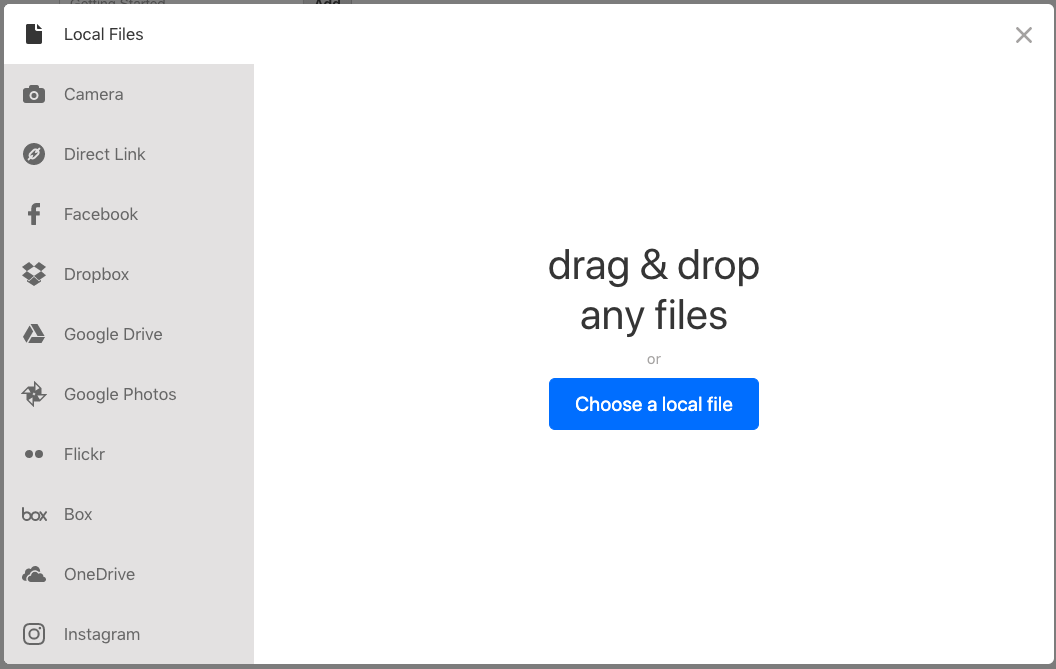 You add pictures one at a time, and if applicable can associate them with a component that you have added to your system. Any non-associated photo is treated as a picture of the system itself.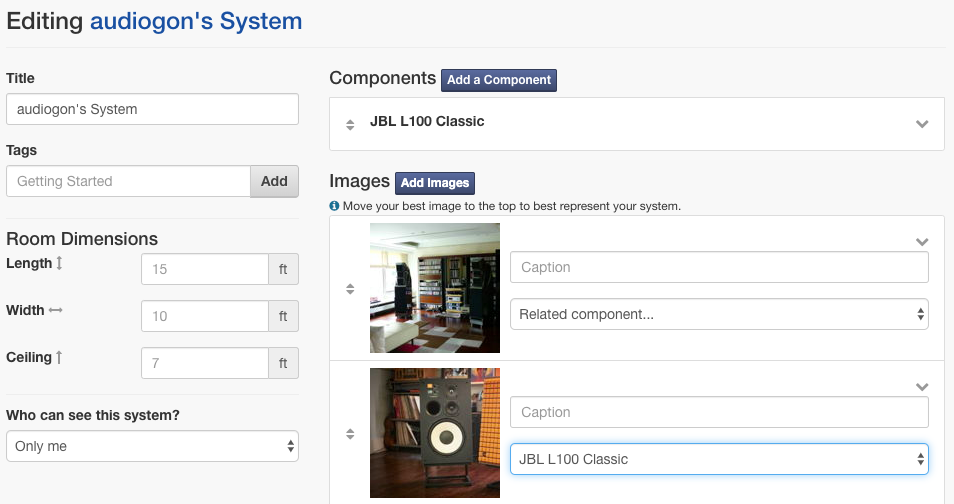 If you already have a system posted, you may edit that system and add additional pictures at any later date by returning to Virtual Systems in your Dashboard.
Visibility
If you do not complete your system in the first sitting, you may change the Who Can See This System setting to "Only Me" to make it private and come back at a later time to finish. Just change it to "Everyone" when you want to publish it.