You must be a registered user to Start a New Discussion. Once logged in to the Audiogon Forums, you can click on the Start a New Discussion link in the navigation bar to begin.
Our Forums have been around for over two decades. Chances are that some questions may have already been answered. So do a quick search so that you aren't making a duplicate or triplicate of a topic.

You will be presented with the New Discussion screen where you will choose what category your discussion should be in. Choose your title and fill out your description. We allow for some rich text formatting like quoted text, lists and hyperlinks.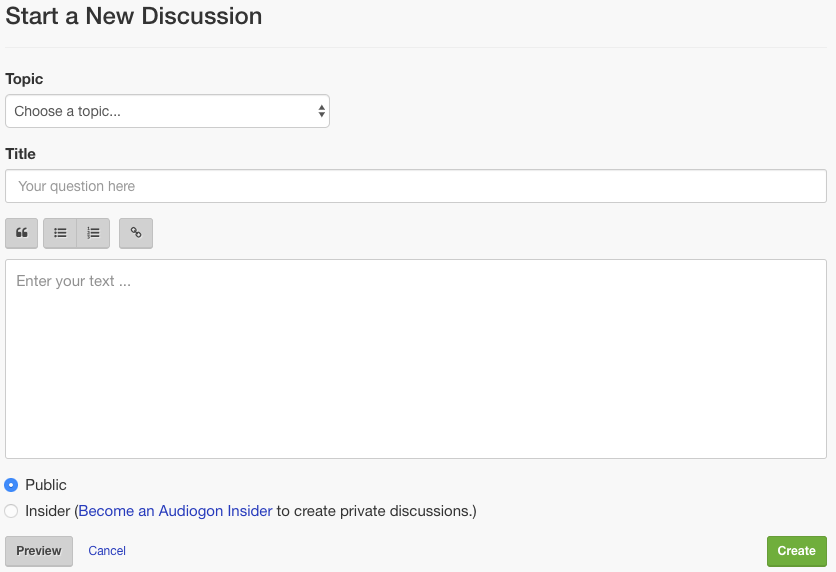 If you copy and paste text from another source, there may be hidden html/formatting that can skew the way your text is rendered. Be sure to select Preview before creating to ensure there are no unexpected formatting issues.
If you are an Audiogon Insider™ you will have the ability to post your discussion to the Insider™ Forum. If you are not an Insider™, this option is greyed out.