Following a Dealer allows you to be alerted when they list a new item on our site. You can follow a product from any dealer's eStore.
Once on the eStore, click the "Follow" button on the right side. This will set up an alert for new listings. You will be informed via email. This way you never miss out on a potential deal or hard-to-find product.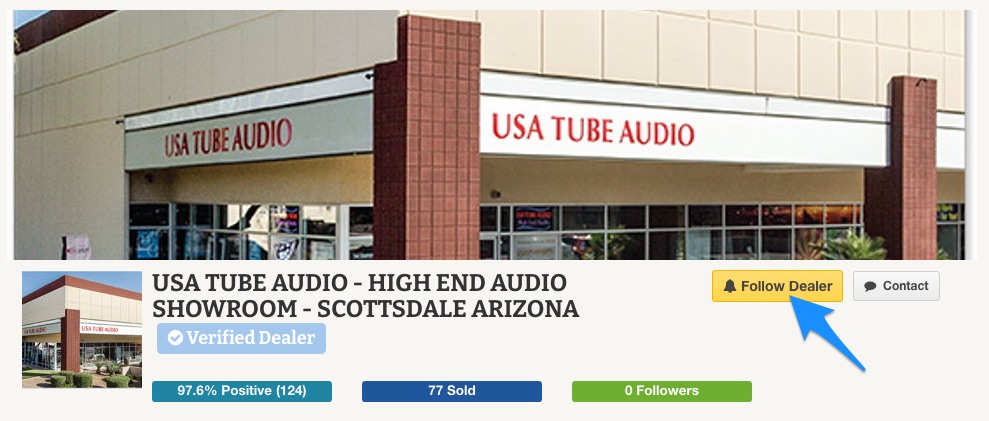 Unfollowing a Dealer
If you no longer wish to receive notifications for that dealer's new listings, simply visit their eStore and click on the "Following" button. You can access the dealer's eStore from their profile or by clicking on the link inside one of the notification emails.
If you want to be alerted about a specific product no matter who the seller is, try Following a Product.
If you want to be alerted about a specific brand, keyword or item only if they match certain criteria (maximum price, condition, etc.), try using a Saved Search with a Daily Digest email.