Support Tickets
You may contact support by clicking on the Submit a Request link in the header.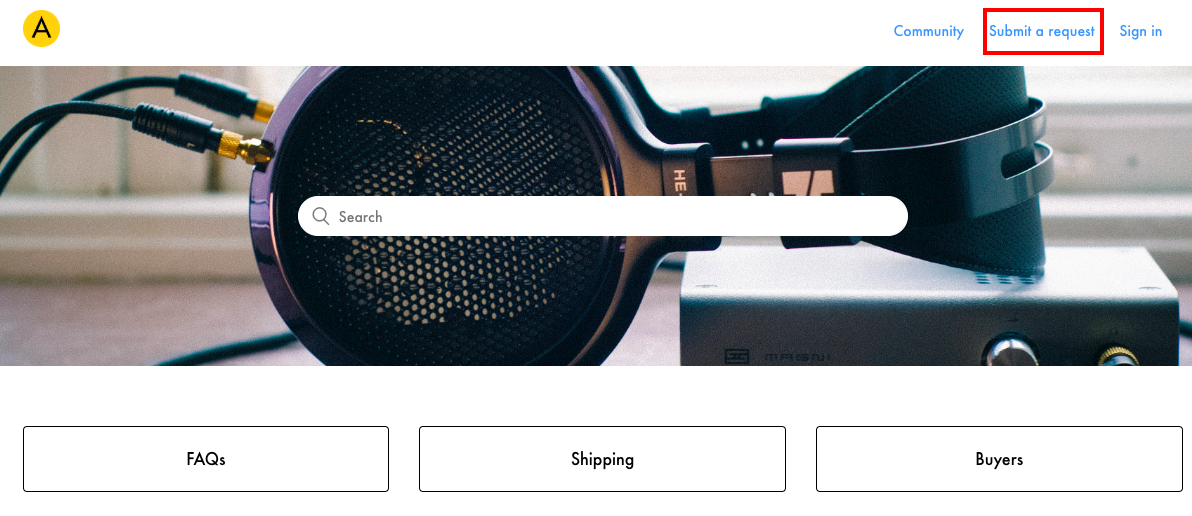 We have several different ticket types. Choose the appropriate one, fill out the details and a support agent will get back with you shortly.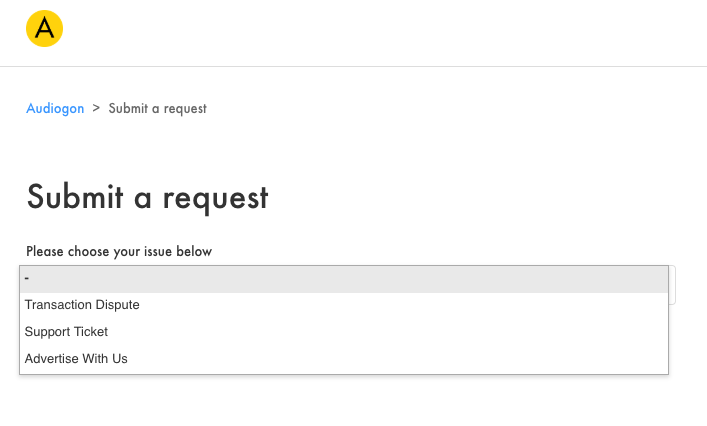 Live Chat
As part of their subscriptions, Audiogon Insiders™ and Verified Dealers enjoy access to Live Chat on Audiogon.com.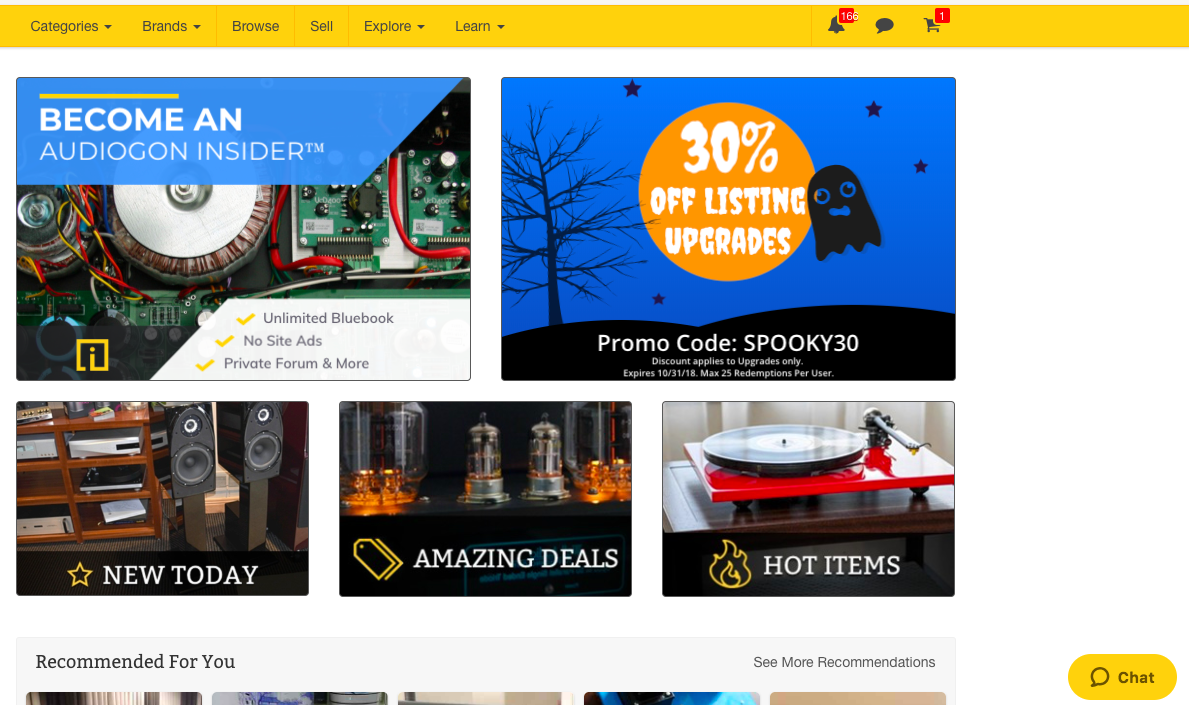 If you are one of these users, simply click on the yellow "Chat" Icon—or yellow "?" icon if on a mobile device—in the bottom right corner. This will connect you to our support agents, and, if online, begin an immediate dialog about your issue.
If you would like access to live chat, you may learn more about becoming an Audiogon Insider™ or a Verified Dealer.