What are Boosts?
Boosts are yet another way to draw attention to your listing, but they are unique to Upgrades in certain ways (which we'll explain in a moment). Boosts give your listing prominence at the very top of our Marketplace listings page for relevant searches, including thumbnail picture and pricing information.
For example, a search of "turntables" might generate this: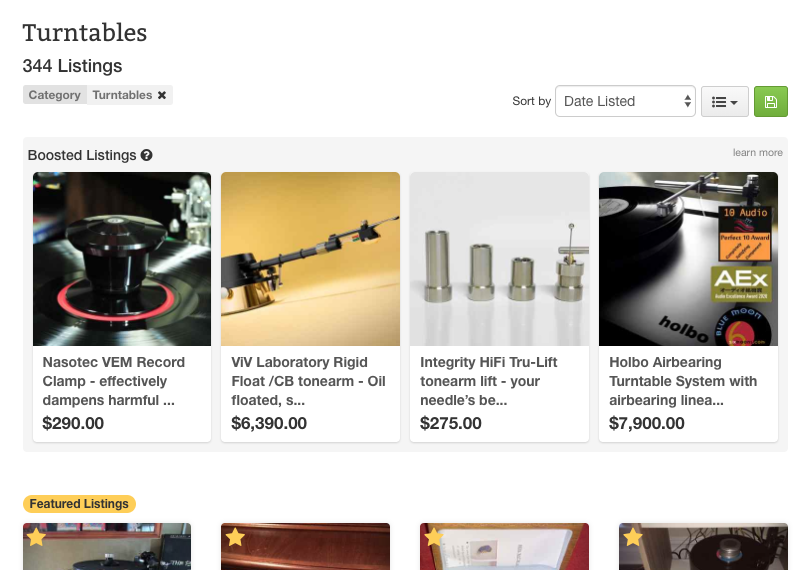 So how are Boosts different from Upgrades? Unlike our Upgrade offerings, Boosts are (1) purchased by volume, (2) can be applied to multiple listings, and (3) are valid to use until exhausted. The current rate for Boosts is $10 per 10,000 impressions.
For example, you might purchase 10,000 Boost impressions and apply them to a listing, and that listing may only impress 2,000 times before the item is sold. You would still have 8,000 Boost impressions available to you to use for a future listing or listings.
What's more, you can use Boosts on as many or as few listings as you want, and you can disable and re-enable your Boost usage on a particular listing at any time.
Purchasing Boosts
Once you've selected which payment methods you will accept from potential buyers, you will be directed to the Listing Upgrades page. There you will find Boosts below the available upgrades, directly under the Promote banner.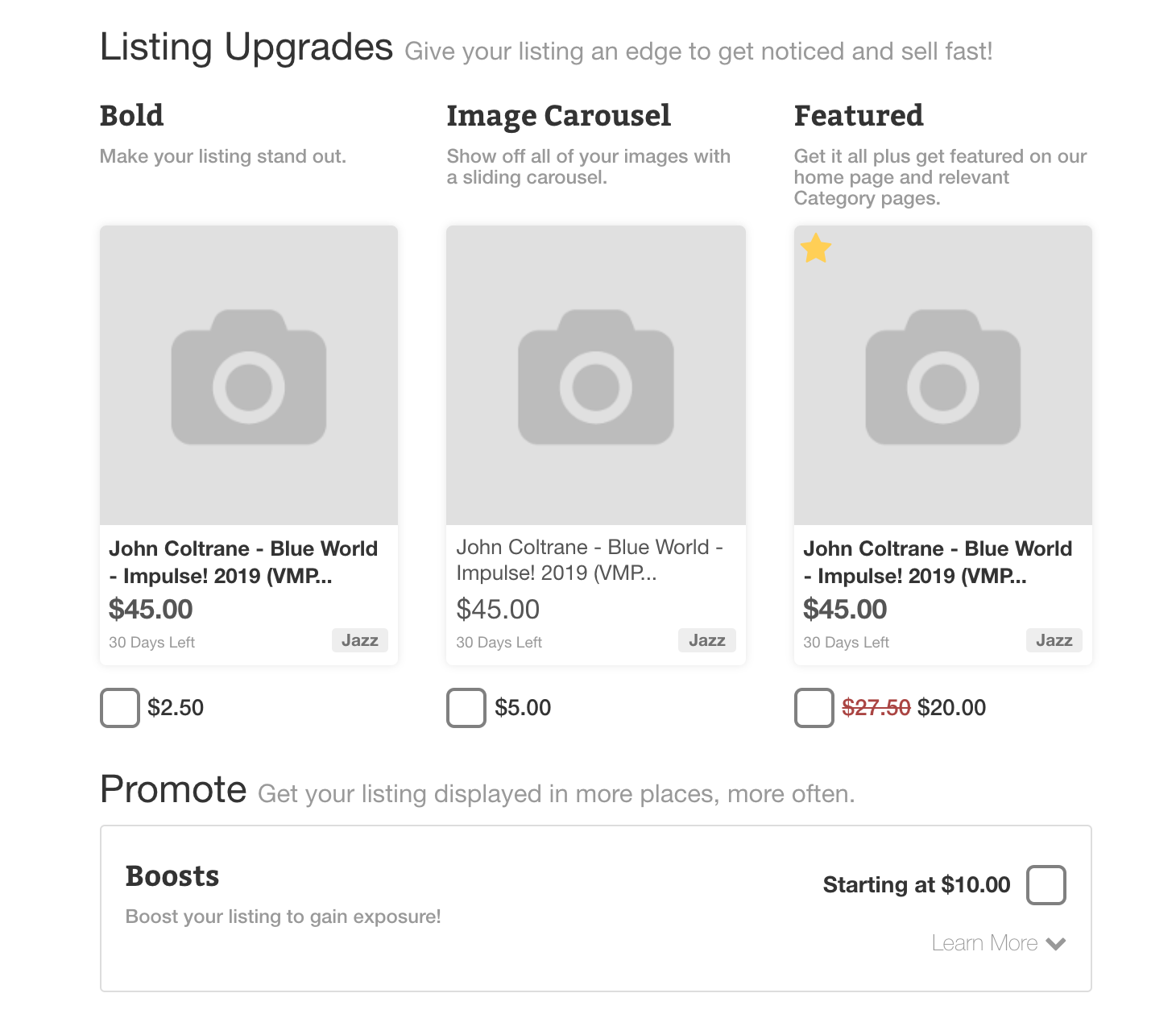 You can buy Boosts in $10 increments of 10,000 impressions, up to five increments at a time. Boosts will be automatically applied to the item you are listing at time of your Boost purchase by default.
If your Boosts are depleted (or if you didn't purchase Boosts at the initial time of listing), you can go to the listing page of one of your current listings, where you can purchase more Boosts at the top of the page.
Managing Boosts
You can manage Boosts under the Marketplace Settings of your MyPage, which you can access through the drop-down menu of your user profile in the top-right corner of every page on Audiogon.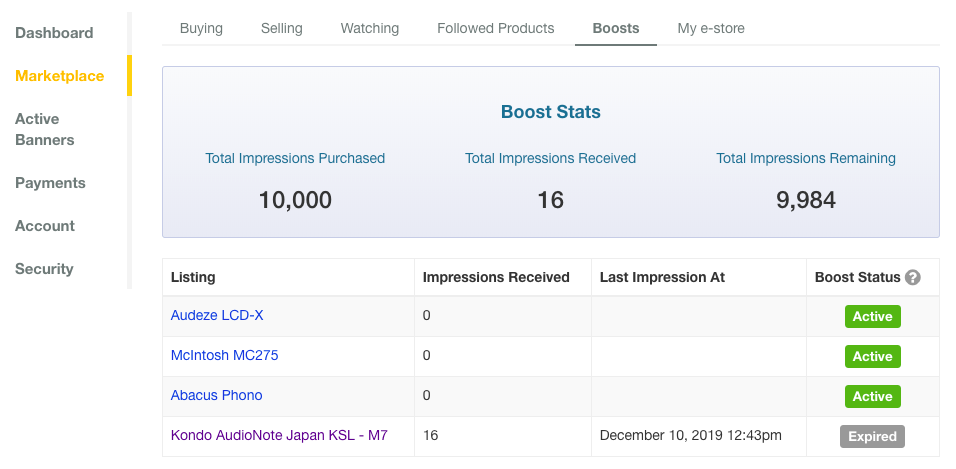 This page will show you how many Boosts you still have available to use, which listings are currently utilizing Boosts, and which ones are not. You can change which listings are using Boosts by clicking on the Boost Status button for each respective listing.
Need more help? Feel free to submit a support request.