Audiogon offers a complete shipping solution designed as an integral part of our listing process that simplifies the entire shipping process for both the Buyer and the Seller seamlessly.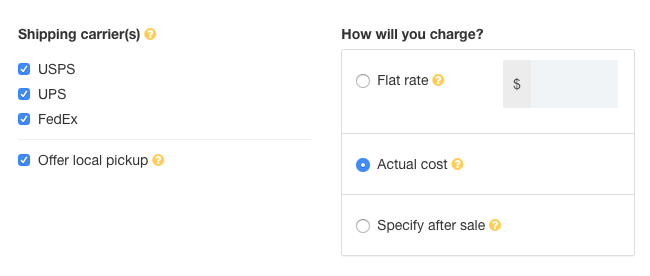 Ability to Charge Actual, Exact Shipping Costs
While Sellers can still choose to pay for shipping, specify local pickup only or charge Buyers a flat rate, they also now have the option to specify which carriers they are willing to use, allowing the Buyer to choose which service they would like to utilize when electing to Buy It Now, make an offer or place the winning bid in an auction. This option eliminates the potential of a Buyer balking about shipping costs after the fact, although the option to specify shipping fees after the sale is still available for Sellers, if they so choose.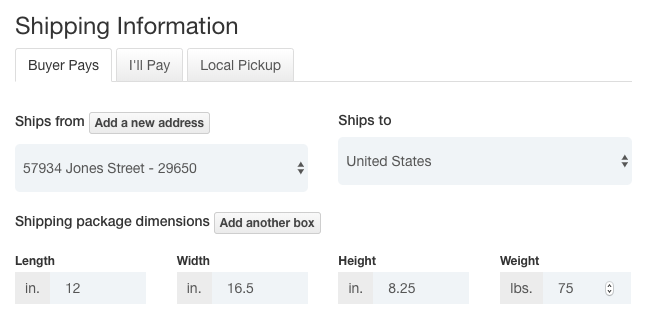 See Estimated Shipping Costs While Creating Your Listing
When you enter the dimensions of your packed item while creating your listing, our Shipping Estimator will show you the estimated fee for each service available from the carriers you select. In the example above, the Seller selected that the Buyer will pay for shipping. The Seller then selects where they will ship from and where they are willing to ship to. Upon entering the dimensions of your shipment box, the shipping estimator will display estimated rates, as seen below. The Seller then selects the carriers they are willing to ship with, and whether they want to offer the Buyer a flat rate or have the Buyer pay the actual cost for shipping based on the estimator.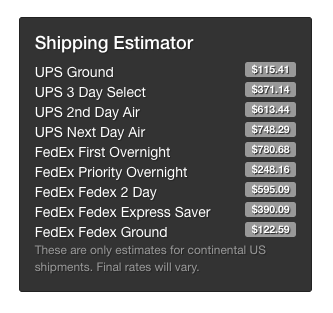 Buyer Selects the Shipping Service They Want
When the Seller configures their listing to have the Buyer pay the actual cost for shipping, the Buyer will select which service they want to use when they select the option to Buy It Now, make an offer or place an auction bid. The example below shows a Buyer making an offer to a Seller who has selected "Actual cost" for shipping payment. When a Buyer goes to make an offer, we now have the ship-to address, and the estimator can then generate the true cost of shipping for that item based on the dimensions the Seller provided at the time of listing.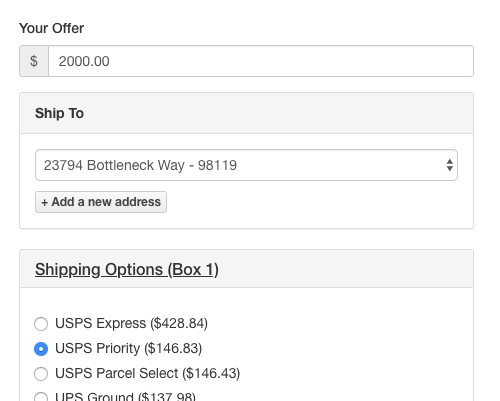 Shipping Costs Included at Checkout
If shipping costs are being paid by the Buyer, those costs will be added at checkout as part of their total payment due.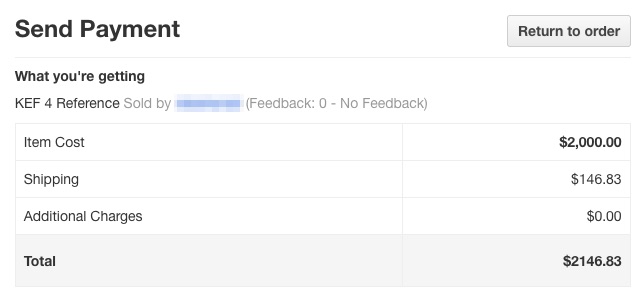 Print Shipping Labels
Once the total payment has been received, the Seller can purchase a shipping label directly from the Order Confirmation page.