Any action you can perform on an individual listing can be done on multiple listings using Bulk Actions.
Navigate to any tab under your Selling Dashboard and you'll see checkboxes. Select all applicable listings and then use the Bulk Actions Menu at the top-right to choose your action.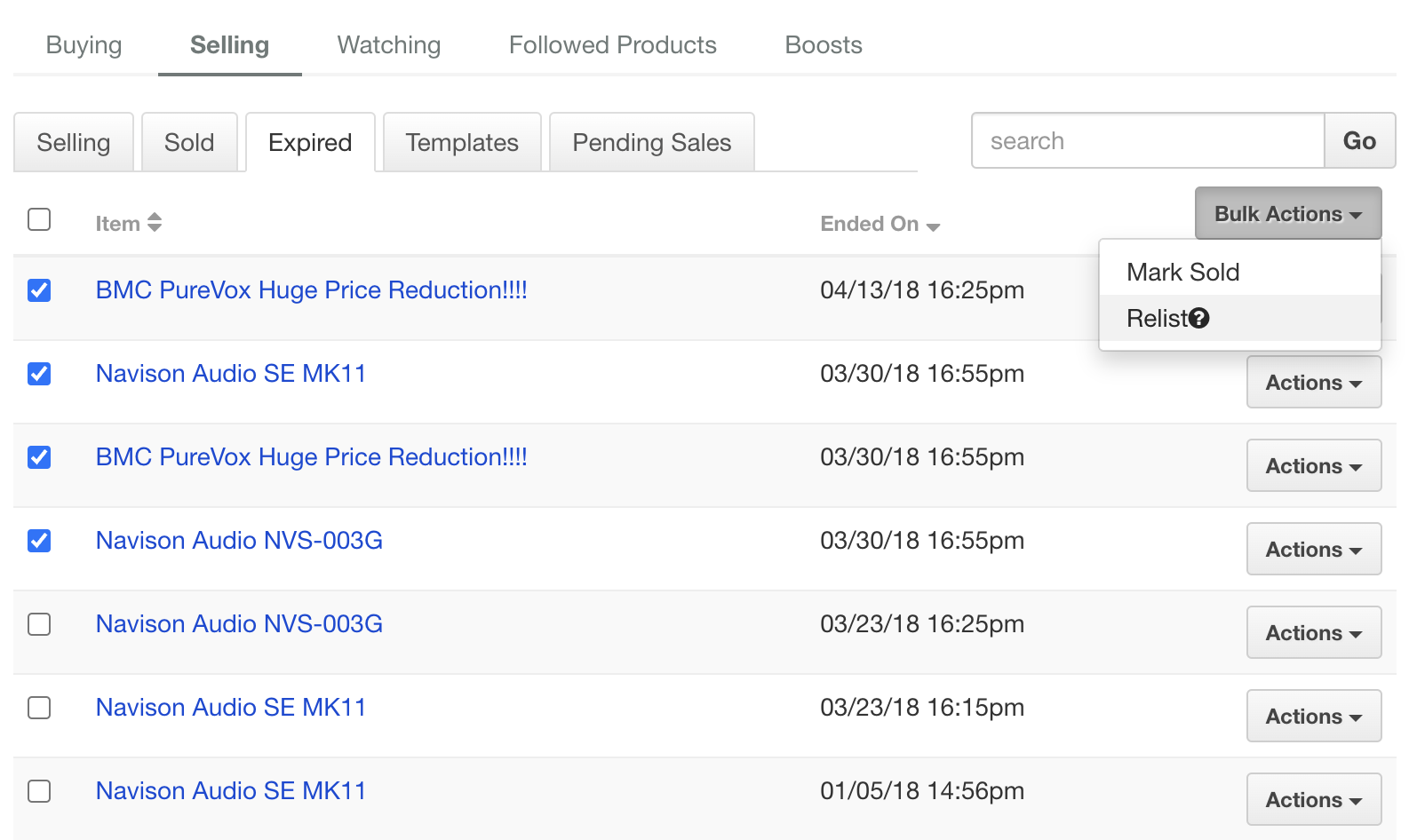 Creating Listings with Bulk Actions
When you select Create New or Relist using Bulk Actions, you'll be shown a modal to choose whether these listings should be Pay Now or Pay Later prior to being added to cart. Once added, you can edit the listing from your cart if you need to make a change—for instance, an updated description or adjustment to shipping costs.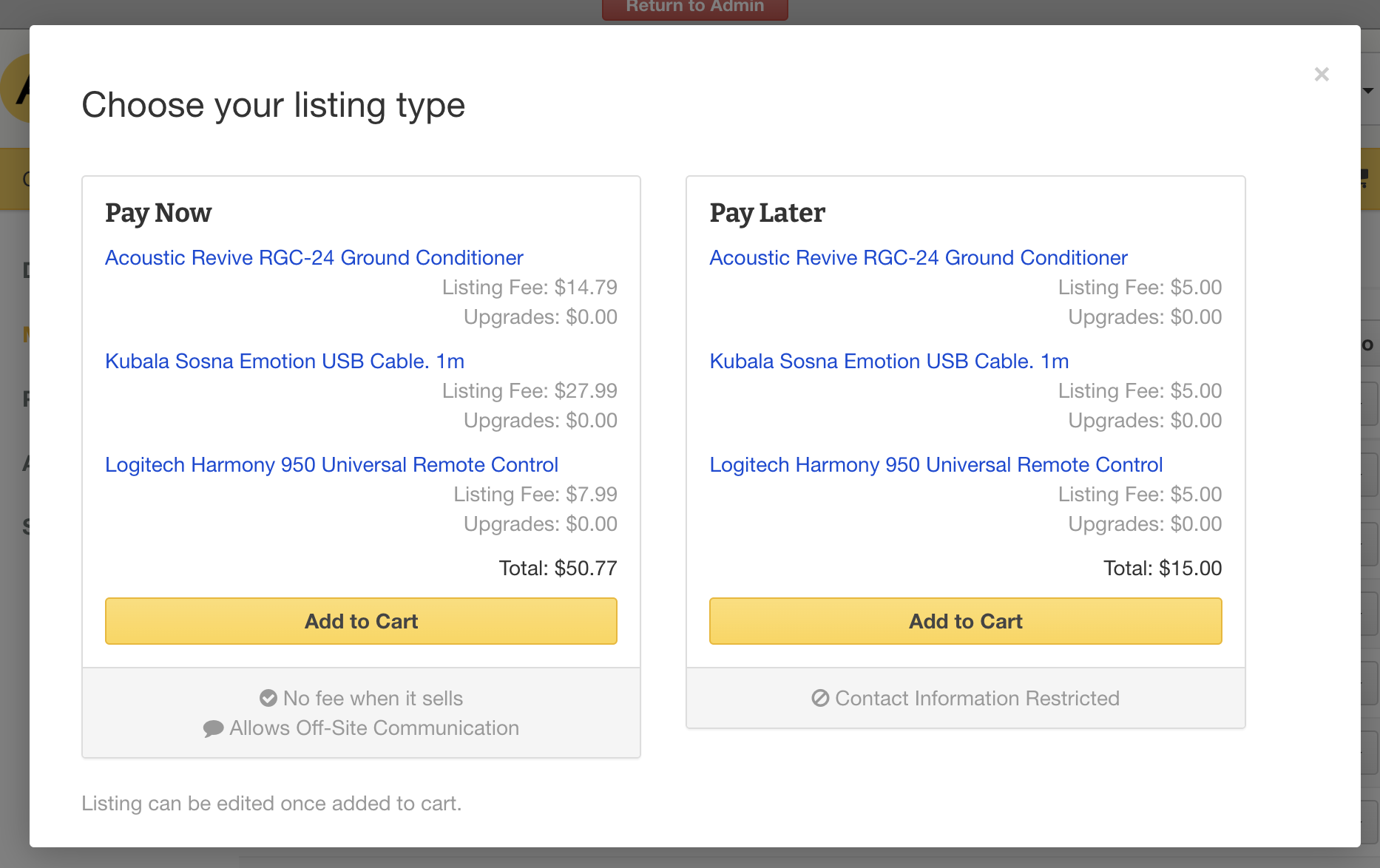 If a listing has contact information in it, you will not be allowed to choose Pay Later.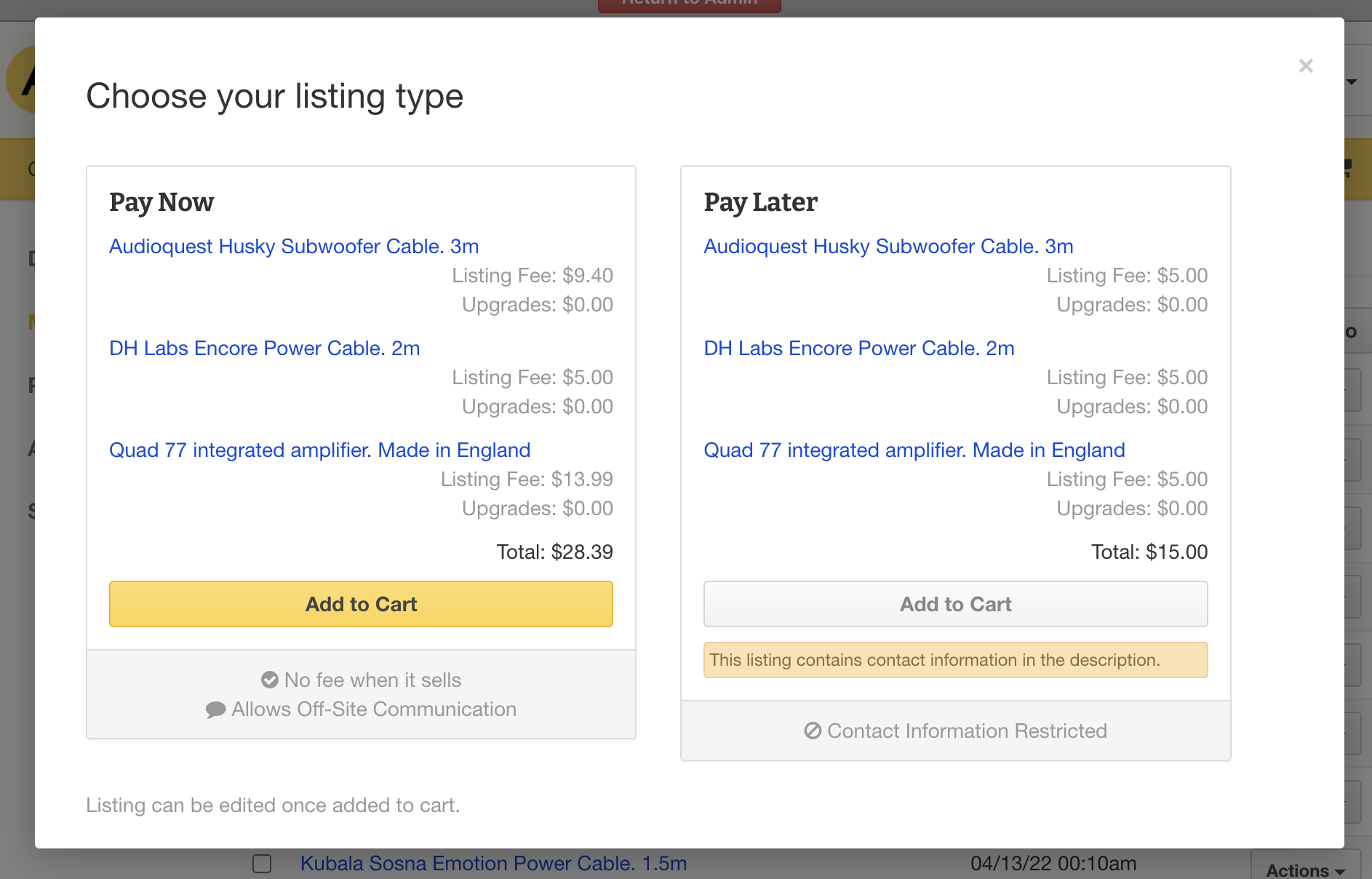 You cannot individually choose different options; all selected listings will be the same. However, if you have several you want for Pay Later and several you want for Pay Now, just select the ones that will all be one choice then perform the action again to choose the other applicable listing type.